It might be tough to find the perfect study abroad destination, especially with immigration regulations changing every year and countries trying to provide better and better education to international students. We've put together a list of the top countries to study abroad and work to make the process of narrowing down your options easier. Continue reading to learn more about their educational quality, tuition costs, immigration policies, and much more!
The United Kingdom is a culturally diverse and inviting area, making it one of the top study abroad and work destinations for a variety of reasons. Universities in the United Kingdom consistently rank among the best in the world, with a wide range of specializations and a strong alumni network. Furthermore, the institutions in this area mentor their students by giving all-around support and financial aid.
University of Oxford
University of Cambridge
Imperial College London
UCL (University College London)
University of Edinburgh
De Montfort University
York St John
The University of Law
Queen's University Belfast
The cost of studying in the United Kingdom varies depending on the course and degree of study you choose. Studying Management, for example, can cost anywhere between 11,13,119 and 46,37,999 dollars, whilst a course in the arts will only cost you between 13,91,399 and 18,55,199 dollars. The annual cost of living in the United Kingdom can range from £9,27,599 to £13,91,399 per year.
The good news is that the UK has revised its immigration laws, allowing students to stay and work in the UK for two years following graduation. As a result, the number of international students flying to study in this wonderful, enormous country has increased.
For decades, the United States has dominated the global education scene. With over 4000 universities spread across the country, the United States has drawn students from a wide range of cultures and nations, making it easier for any newcomer to adjust and meet people who share similar beliefs and perspectives. The country is home to not only Ivy League colleges, but also some of the world's best universities. According to the QS rankings for 2019, 12 American colleges are among the top 20 universities in the world. These colleges provide a diverse range of internationally recognized and acknowledged degrees and courses.
Harvard University
Stanford University
Massachusetts Institute of Technology (MIT)
The University of California, Berkeley (UCB)
Columbia University
Not only have that, but universities in the United States offered courses in practically every field of study imaginable. This allows you to choose your topic of interest while also broadening your thinking horizons in that field. Furthermore, the United States is home to the world's top MNCs and the majority of mega-corporations, making it practically impossible to return home without a job.
Australia is one of the greatest places in the world to study abroad and work, with much more to offer than kangaroos, koalas, wide-open areas, and stunning beaches. Many overseas students choose to study abroad and work in Australia because of its pleasant, laid-back demeanor and good level of living. The education system in Australia is another important factor that attracts international students to study there. Eight Australian institutions are among the top 100 universities in the world. The country's educational system also places a greater emphasis on research-based work, encouraging pupils to think beyond the box.
Australian National University (ANU)
University of Sydney
The University of Melbourne
University of New South Wales (UNSW)
The University of Queensland (UQ)
In Australia, undergraduate tuition fees range from $20,00,000 to $25,00,000, while postgraduate tuition fees range from $25,00,000 to 45,00,000. The cost of living in this country can range from 5,000 to 15,000 Australian dollars.
At the same time, it's worth noting that Australia's post-study visa regulations altered in 2013. Since then, it has seen a surge of international students from all over the world, particularly from South Asia. This could be a decisive factor for students who desire to study abroad and work when deciding whether studying in Australia is the best option for them.
Canada is the world's most educated country, known for its stunning beauty and high standard of living. Because to its high quality education and inexpensive tuition fees, it is gradually becoming a popular destination for overseas students. Canada's universities are known for their outstanding research and excellent educational opportunities. Canada is also one of the world's most diversified countries, welcoming students from all over the globe. Furthermore, it is one of the few countries that offers work prospects to overseas students following graduation!
University of Toronto
McGill University
University of British Columbia
Université de Montréal
University of Alberta
Studying in Canada is less expensive than in the United States, the United Kingdom, or Australia. The Canada is a culturally diverse and inviting area, making it one of the top study abroad and work destinations for a variety of reasons. The cost of studying in Canada varies according to the program you select. While studying topics such as Arts and Humanities can cost as much as CAD $13,500, institutions charge international students an average of CAD $17,300. Medicine and business programs can cost up to $50,000 in Canada. However, if you're studying Engineering or Architecture, the cost will be significantly lower.
Furthermore, lodging will consume a significant portion of your budget. One-bedroom apartments cost around $700 on average, while three-bedroom flats cost around $1,500. Apart from that, you'll spend around CAD $350 each month for food, transportation, and other necessities.
On the plus side, you can work part-time on or off campus for 20 hours each week. And you won't need a work visa to accomplish it! It is sufficient to have a student permit.
Germany, one of the top nations in which to study and work, provides free tuition to undergraduate students in all but one state. Germany is undoubtedly one of the most popular places for international students when it comes to the finest countries in Europe to study. Germany also contains eight of the top 150 universities in the world.
Technische Universität München
Ludwig-Maximilians-Universität München
Ruprecht-Karls-Universität Heidelberg
Humboldt-Universität zu Berlin
Freie Universität Berlin
The average monthly cost of living in Germany is roughly 850 euros. The cost of studying in Europe, like in other nations, varies by city. Living in Munich, for example, would require more money than living in a smaller city like Leipzig. In Germany, the majority of students live in residence halls, sharing a flat with roommates. For a Bachelor's or Master's degree, state higher education institutions do not charge students a tuition fee. However, some Master's and online degree programs are expensive, costing up to 10,000 euros every semester.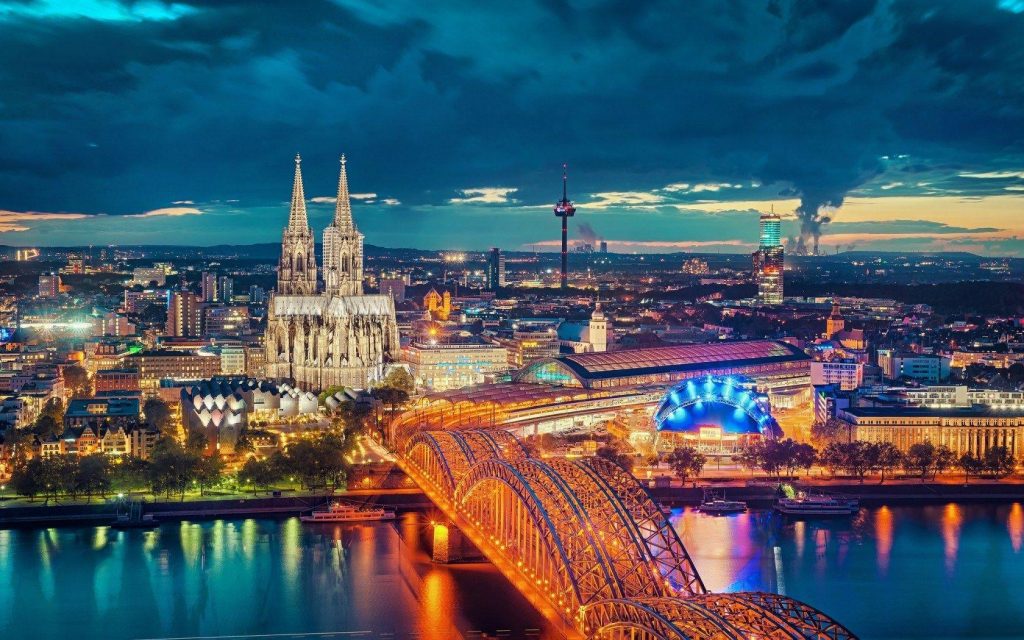 How to choose a country to study abroad?
Now that you know what each country has to offer, you must be wondering, "How do I choose a country to study abroad and work?"
So, first and foremost, you must select a course. Do you wish to pursue a master's degree or an MBA? Do you want to study Culinary Arts or do you want to enroll in a STEM course?
Once you've made your decision, look into whether nations have universities that offer the education you want. Check to see whether you are qualified to apply to these schools at the same time. Students who have completed a three-year bachelor's degree, for example, are not eligible to apply to institutions in the United States.
Following that, you can consider aspects such as quality of life, post-study visa regulations, cost of living, and other crucial factors to determine which of the best countries to study abroad and work is the greatest fit for you.
Feel free to contact us if you get stuck or have any questions, or if you want to learn more about any of these countries. Alternatively, leave a remark!